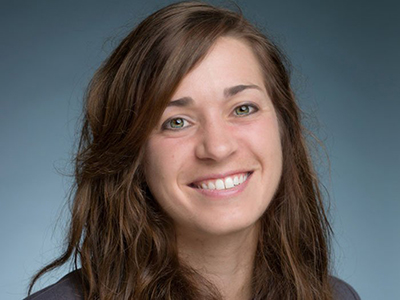 California Dreaming
The plan all along was to spend a year, maybe two, in Sacramento, complete her small animal rotating internship and move back to Iowa.
After all Dr. Kendra O'Connor and her husband, were both Des Moines natives. Their families all lived in Iowa.
But Northern California and its mountains, ocean, outdoor recreation, wine country and new restaurants were just too hard to resist, so more than a decade after O'Connor interned at the VCA Sacramento Veterinary Referral Center, she is still seeing patients at the clinic.
"We haven't closed the door on coming back at some point, but Iowa winters surely are a deterrent, especially now that we are 'weak' Californians," she said.
After completing her internship, O'Connor joined another VCA hospital in Sacramento, working there for a couple of years before going back to VCA Sacramento Veterinary Referral Center. There she is working over nights as an emergency veterinarian with specialties in trauma, toxicities and metabolic disorders.
Nightly, she sees all kinds of cases, everything from trauma from accidents, GI upset, chronic illnesses getting worse, and severe illness transferred for specialty care.
"I see dogs with vomiting and diarrhea everyday but otherwise anything could walk in the door," O'Connor said. "I enjoy the rush of having to quickly solve problems, or at least do the best you can.
"I know emergency medicine is easy to look at as something stressful, but at the end of the day, or in my case, the night, I can walk away from my cases. Chronic case management and becoming attached to specific clients and pets would be hard for me and I have so much respect for my colleagues who excel at this."
Toxicity cases are frequent admittances at O'Connor's clinic. There are the common poisons – chocolate, grapes, raisins, rat poison and carprofen for dogs, and lilies and pyrethrin for cats. Northern California is also home to some plants that cause a variety of issues in companion animals.
O'Connor says she sees quite a few rattlesnake bite cases each summer. She also worked on a suspected case of salmon poisoning as well recently. The more challenging cases involve pets ingesting human medications.
Although her focus has been on dogs and cats, the wildfires that have devastated that part of California has taken her in another direction.
"I have been volunteering at a local wildlife clinic and am learning as much as I can, although so far I have only worked with some birds and small mammals," O'Connor said. "I hope to be able to offer help in whatever capacity I can when the call comes."