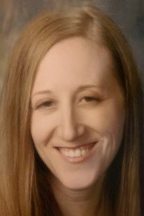 A Direct Career Path
A mission trip to Honduras during her undergraduate studies at St. Cloud State University set Claire Dorniden Hotvet on a collision course with her future career path.
"While I was on this trip I saw the benefits and consequences of living in close quarters with animals," Hotvet said.
She had a specific plan in mind before even entering veterinary school at Iowa State by enrolling in a dual DVM-Masters in Public Health at the University of Minnesota. She took a food safety course with a focus on food-related and zoonotic-based disease outbreaks and the programs which combat food safety and zoonotic concerns.
During her fourth year rotations, Hotvet participated in a USDA-APHIS externship.
"I was introduced to some passionate public health veterinarians with the Food Safety and Inspective Service (FSIS)," she said. "They opened my eyes to the many aspects of their career related to food safety, public health and the humane handling of livestock."
Yet Hotvet didn't start out with the FSIS. She began her work with the USDA as a relief supervisory public health veterinarian. There she would fill in vacant positions and those needing relief. Every week she traveled to a different location, dealing with food safety and public health.
Then in 2015 she landed a gig as a district veterinary medical specialist with the USDA-FSIS.
For the past seven years, Hotvet has been part of a passionate team of veterinarians and inspectors. One day you could find her working in a large livestock establishment to help improve the handling of livestock. A day later she may be at a small meat locker. 
"I have a wide variety of roles within the agency," Hotvet said. "It keeps me on my toes and is very rewarding."
She works out of the Des Moines district which covers five states including Minnesota, North Dakota, South Dakota, Wisconsin and Iowa working with both swine and poultry facilities. Included in her district are the number one swine state – Iowa – and the number one turkey state – Minnesota.
One of her prime responsibilities is to ensure the establishments she works with practice proper animal handling.
"This is essential for good animal husbandry, increased quality of meat, and better staff morale," Hotvet said. "It is our responsibility to treat the animal we harvest for food humanely.
"Ever since I can remember, I wanted to be a veterinarian and the passion I had growing up with animals and trying to 'save' them all transitioned into this important career path."