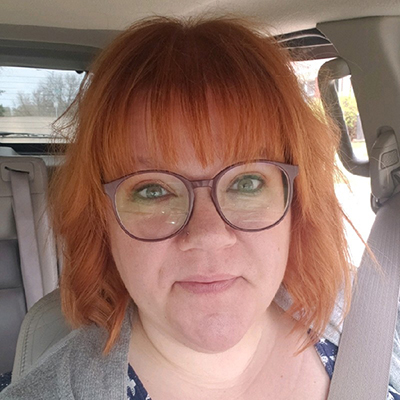 Some nights, Dr. Tomika Haller will see as few as 10 cases.
Those days are rare though.
"In pandemic times we have been seeing more like 25 cases in a 12-hour shift," Haller said. "Currently my record in one shift is 40 cases."
Haller is an emergency veterinarian at the VCA Midwest Vet Referral and Specialty in Omaha, Nebraska. Since graduating with her DVM, she has worked in the emergency department at multiple hospitals in Virginia Beach, Virginia and Omaha.
That may sound strange to people who knew Haller in vet school, because emergency medicine wasn't her preferred career choice.
"I had always intended to end up in exotic or wildlife medicine," she said. "Graduating in a recession, and gaining further debt during a rotating small animal internship, meant I had to make as much money as quickly as possible.
"I knew the pace and vibe of emergency so it stuck."
Originally Haller was attracted to exotic and wildlife medicine. That stems from her initial exposure to veterinary medicine as an undergraduate at Nebraska's Doane University.
She was doing an internship at the Henry Doorly Zoo's Safari Park when she observed the parks' head vet working on an elk with a dystocia.
"The calf survived and we bottle fed him in the hospital," Haller recalled. "The technician in the hospital at the Safari Park took me under her wing. I got to watch and be part of some amazing things during that internship."
She's still doing some amazing things at VCA Midwest Vet Referral and Specialty, although she enjoys the days where it almost feels like everything was choreographed ahead of time.
"The days where owners say yes, and the staff works seamlessly, those are great," she said. "I also like the nights we call 'Emergency Safari' where we see the big emergencies – trauma, GDV, toxicity, vomiting, diarrhea.
"I like a nice, wide variety of cases. But it does help when all the patients are improving by the morning rounds."