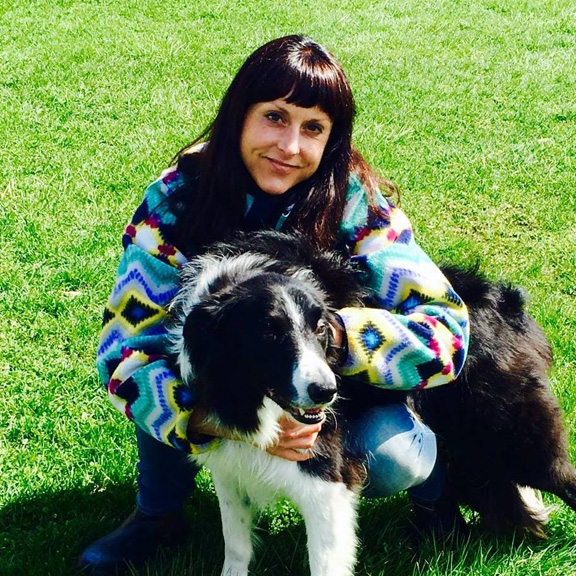 Staying Put
The year 2010 wasn't the best time to graduate from veterinary school and start looking for a job.
"I applied for three positions around Lake Superior and Alaska," Dr. Stephanie Holloway said. "At that time, the job market was different, and the Alaska position was impractical."
Holloway and her husband sought to live in a rural community in the Michigan North Woods, so she accepted an associate position at the Range Animal Hospital in Ironwood, Michigan.

In the years hence, she has had multiple chances to move on from Range Animal Hospital. But a change didn't feel right to Holloway.
"I stayed in the practice and community in which we had settled as life and family factors kept us there," Holloway said. "I went on to buy this practice and now work as a solo practitioner.
"As a solo practitioner, there is a positive aspect of not having to manage other doctors or sharing leadership and ownership. That is also the main negative – it's all on me all the time."
Another advantage of being in charge – you can explore different specializations. Since graduating, Holloway has received advanced certification in acupuncture with the International Veterinary Acupuncture Society. Acupuncture and Traditional Chinese Veterinary Medicine have given Holloway another answer to disease and treatment. 
Her foray into acupuncture has been rewarding. One of her best days as a veterinarian came when she watched a patient who had been acutely paraplegic walk into her clinic for his next acupuncture treatment.

"He had gone from being completely non-ambulatory for the first few treatments to walking within 48 hours," Holloway said. "If acupuncture hadn't worked, and there was no guarantee it would, which the clients knew, he would have been euthanized.
"Expanding the paradigm of what I can offer to my patients is important to me, as well as benefitting them. Finding my niche and satisfaction in providing service to my patients is a must to stay reasonably content, and learning to cope with moral injury and secondary traumatic stress is vital."
One way Holloway works to relieve the stress of owning a business is taking advantage of the North Woods of Michigan. She is an avid runner and skier and is a member of the U.S. National Snowshoe Team.
Through that team she has competed at the U.S. 10K championships, collecting a bronze medal in the Masters Division at the U.S. event.
"I came into the sport on a whim," she said. "I won our local snowshoe race and was encouraged to compete at the nationals that just happened to be an hour away from home. After that, I continued racing and competing because I could.
"There's nothing quite like moving fast and silently through a snow carpeted forest."